We prefer to avoid overly complex permissions in Sifter. It can create confusion or lead to mistakes where people are accidentally granted the wrong permissions. Instead, we rely on accountability so that individuals can be held accountable and understand they they are accountable for their actions.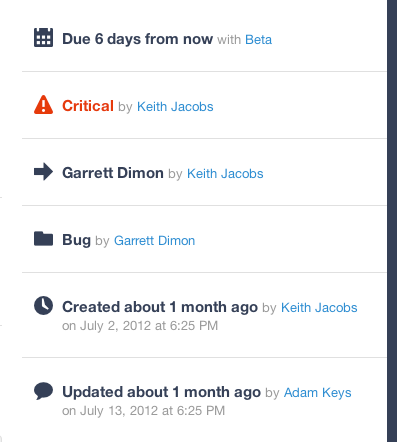 With a recent release, we made a very small but important change to emphasize this focus on accountability. On the issue detail page, all of the issue's primary attributes are displayed in the right-hand column. However, in addition to these attributes, we now display the name of the person responsible for setting that attribute.
To make it even more useful, you can click on the individual's name, and we'll highlight and jump you to the comment through which they made the change. This way, you can quickly review the reasoning to understand why they made the change.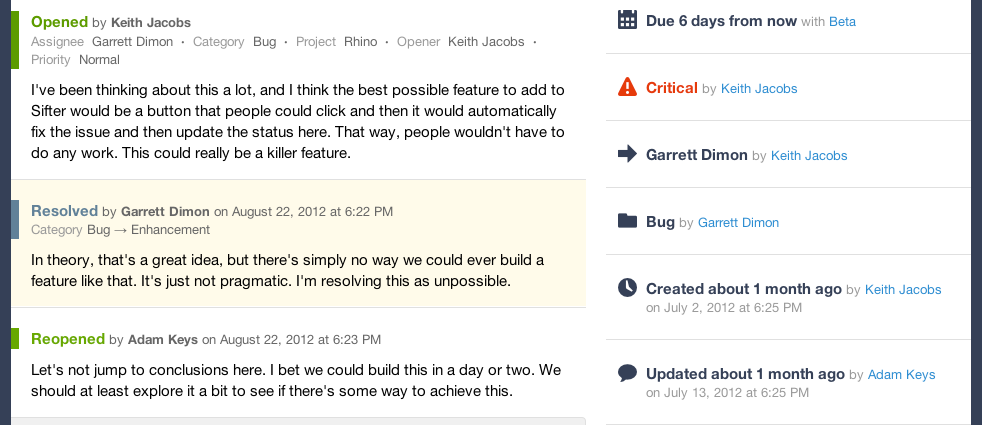 The entire philosophy behind Sifter is about openness and inclusion. We want non-technical people to feel like welcome participants in the issue tracking process. That openness and inclusion ultimately relies upon the assumption that if people have access to a project, they're all on the same team and working towards the same goals. Instead of preventing people from doing or accessing specific capabilities, we believe that it's easier and simpler if we enable people to hold each other accountable.