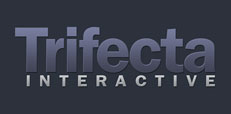 We were pumped when we heard about the Beanstalk/Sifter integration and found it immediately useful. It only took a minute to set up and our team was closing and reassigning tickets via commit messages no problem. Even better, your commit messages show up in Sifter with a link to your Beanstalk repo changeset. Simple, elegant, and awesome! Other tools seem over-engineered in comparison. Judd Lyon, Partner/Technical Director, Trifecta Interactive

During development, team members can open Sifter to see all issues assigned to them. As each issue is completed, through the commit message, we can mark it as resolved and assign it to the QC department for review. Using Beanstalk and Sifter together has been a necessary integration, which allows us to keep track of bugs and fixes and deliver a high quality product. It speeds up the development process and improves communication. Nick Hume, Thrive Line, Inc.

…we are a mobile development company in Brazil (I am one of the founders and Development Director) and Beanstalk and Sifter became the heart of our development team couple of months ago […] I found Beanstalk to be the best option for what I need, the development team received it as a great improvement. Sifter was another great improvement, actually it was a great part of the decision. In numbers […] we went from 4 delayed projects to 0. Gabriel Rinaldi, Founder & Development Director, Galapagos Mobile
Congratulations to everyone that won, and thanks for being such prolific users of the integration. Of course, thanks to the Beanstalk team for working so closely with us on the integration and the promotion. If you're looking for simple and efficient integration between your source control and bug and issue tracker, you should definitely check out Beanstalk and Sifter.